2
FREE
No-Obligation Gifts For Boulder Residents
From
Boulder's Most In-Demand Fitness and Fat Loss Expert…
"…Because Isn't It Time To
Take Care of YOU?"
Give us just 21 days and we'll melt up to 10 pounds (or more) of fat off
your body and put you on the fastest track to tight, toned and terrific…
quickly, safely and naturally, without diets, drugs or gimmicks!
These clients below have achieved amazing results during our 21-day Fat Loss Program and now it's your turn…
| | |
| --- | --- |
| | |
| Charlotte lost 6 pounds of fat! | Deirdre lost more than 6 inches and 10 pounds of fat! |
| | |
| Lori lost more than 5 pounds of fat! | Laura lost more than 4 inches and 7 pounds of fat! |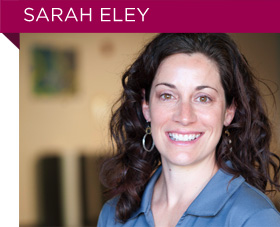 From: Sarah Eley
Real Fitness Coaching LLC
Boulder, CO
303-335-8598
Dear Boulder Resident,
Hi, and welcome!
I'm really glad you're here and I want to encourage you to call us today at 303-335-8598 or complete the form on this page for your 2 free, no-obligation gifts that put you on the fastest track to your new, best body ever.
Here's what this is all about…
We've developed a 21-day rapid fat loss program that's unlike anything you've ever tried in the past. And it's guaranteed to work for you.
There's no dieting, no drugs and no gimmicks. Because that stuff doesn't work (and can damage your body).
Who We Are
We mainly work with moms & men and women over 50, who are looking to get leaner, stronger & healthier.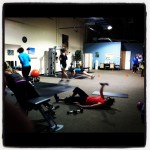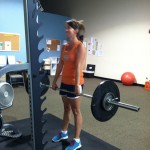 Where We're Located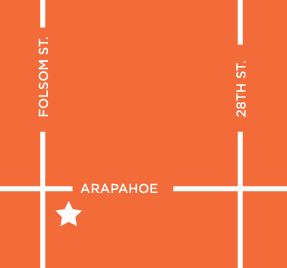 2434 Arapahoe Ave, inside HealthStyles Exercise Equipment. Next to JoAnn Fabric.
What You Can Expect
Lose more fat and inches faster than anything else you can do.

Period

.
Get fit and toned so you

look great in your clothes

, your bathing suit and your birthday suit
Get

FAST

body transforming results – with this level of accountability, combined with our proven 21-Day Program, the results come quickly
Discover simple ways to make

the right eating choices

at home and when eating out (without dieting).

Cut exercise time in half

– you'll be shocked by how effective the right kind of exercise really is!
Get and keep

your ideal weight…FOR LIFE

– we empower you for a lifetime of fitness that makes you feel like a million bucks every single day.
Dramatically decrease stress –

stress kills your enthusiasm, your energy and harms your immune system.

Lose fat in

those annoying trouble spots

– jiggly tush, thighs and arms, cellulite, a tummy you just want to hide? Gone, gone, gone and gone!
Have

3-4 times more energy

(literally 300% to 400% increase in energy). Imagine how that makes you feel and perform!
Fire up your metabolism and

burn fat 24 hrs a day

Get those 'looks' again

from your spouse (and even complete strangers).

More confidence

– nothing makes you feel better about YOU than being fit, toned and looking terrific!
Why You Should Give Us A Try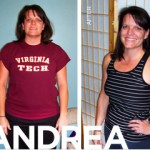 "With the help, support, expertise, and encouragement from my coach at RFC, I have been able to totally transform my body, my health and my attitude. I like the implied accountability of my weekly appointments." Andrea has lost more than 30 pounds of fat!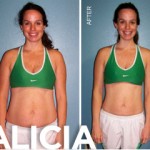 "Before my baby I would workout here and there. I'd always tell myself, "I can do it later…" But after having just had my first child, it has now become a priority to exercise and I enjoy it more than ever!" Alicia lost 8 pounds of fat in under 3 months!
Our 21-day program is a combination of three elements:
Fun, quick exercises that burn the maximum number of calories, removing ugly fat from your body faster than anything else you can do
Nutritional guidance and meal planning
And, the magic of coaching and accountability from proven experts with an unmatched track record of success here in Boulder.
Yes, the coaching and accountability are pretty darn close to being magical. In fact, if you've struggled in the past to lose weight and get your body looking the way you want it to, the #1 reason for that is lack of effective coaching and accountability.
Simply put, there is no substitute for external motivation and personalized coaching from a real expert who's gotten see-it-in-the-mirror results for other clients just like you. It's the biggest secret to success.
Just give us the chance and we'll prove that to you (you'll be amazed by the results).
The entire program is just 21 days. Three weeks…that melt up to 10 pounds (or more) of fat off your body and put you on the fastest track to tight, toned and terrific.
And if you're one of the first 21 people to register now by completing the form on this page or calling us at 303-335-8598, we'll give you the entire 21-day program for just $97 (a savings of $100 off our regular price).
But You Don't Pay A Penny
Until You're Convinced
That's right, not one thin dime. Because we don't want your money until we PROVE to you just how effective our 21-day rapid fat loss program really is.
When you complete the form on this page, we'll call you to schedule a time for you to come in for a complimentary consultation and to get started. This first appointment is FREE, and there's no obligation.
If you love it, stick with us for 21 days that will change your body and your life. If not, we part friends with no hard feelings.
It's that simple.
There's no "fine print" and nothing to buy now. And we don't play any games or pressure you to buy anything you don't want. We don't have to…the results we get for Boulder clients like you speak for themselves.
If you're one of the first 21 clients to register, the entire 21-day program (a $197 value) is yours for just $97 (but you only pay once you're convinced this is right for you). If you don't make the 21-new-client cut-off, we'll let you know and give you the opportunity to go on a waiting list.
Either way, you pay nothing now. So there's no risk to you.
Who This Is For
This special program is designed specifically for Boulder residents aged 25-65 who want to lose up to 10 pounds (or more) in 21 days, quickly, safely and naturally…and are ready to fully commit to themselves and to our proven program.
Because now it's time to take care of you!
Requesting your 2 free gifts does not obligate you to purchase anything. They're our gift to you, no strings attached. But you need to hurry because we can only accept 21 clients into this program.
Look, you've read this far for a reason…you want your best body as quickly and certainly as possible. And that's what we're promising you. Just take the first step by completing the form on this page right now. If you'd prefer to speak with us, call 303-335-8598 and mention that you're interested in the 21-day program you saw on Facebook or on our flier.
We're the leading provider of guaranteed results fitness services in Boulder because we're committed to the success of our clients (as you can see from their stories).
So now there's just one question… "Are you worth it?" Are your body, health, fitness and how you feel about yourself worth $97? That's the bottom line. If you're worth it, then call or complete the form right now.
I look forward to meeting you and getting you the body you've always wanted.
To your health and fitness,
Sarah Eley
Owner, Real Fitness Coaching
303-335-8598
PS: If you're still not sure this program is right for you, why don't you listen to these real experiences from our 21-day Fat Loss Program…
Register Here Or Call 303-335-8598
For Your 2 Free No-Obligation Fitness
And Fat Loss Gifts:
We respect your privacy. Your information will never be shared or sold. We hate spam too.